Breast Augmentation FAQ ▾
Breast Augmentation
Located In New York City
Breast augmentation involves the use of implants placed beneath the breast to increase breast size. The procedure, in very much its current form, has been performed successfully since the early 1970s.
Dr. Imber is an internationally renowned plastic surgeon and has performed over 25,000 surgical procedures. He performs a full range of cosmetic surgery procedures in his New York City practice, popularized the S-Lift, and developed the Limited Incision Facelift Technique. He has dedicated his career to helping his patients look as good as they feel, and always strives for the most natural results.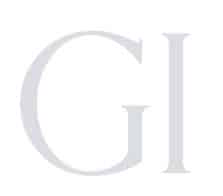 Breast Augmentation
Dr. Gerald Imber is highly experienced in the field of cosmetic breast surgery. He focuses on providing natural-looking and personalized breast augmentation results. This surgical procedure focuses on using breast implants or fat transfer to enhance the size of breasts. The procedure, in very much its current form, has been performed successfully since the early 1970s. Nearly 300,000 women undergo the procedure annually. At our practice in NYC, breast augmentation is a highly sought out procedure.
Breast Augmentation Goals
A breast augmentation should result in natural-looking and moving breasts. During your consultation, Dr. Imber will review implant size options to determine the best option for you.
Breast Augmentation Candidates
Good candidates for breast augmentation should be in good overall health, interested in enhancing the size of their breasts, and have realistic expectations regarding what is possible through breast enlargement surgery. If you are looking for a way to address sagging breasts and enhance the shape of your breasts, a breast lift may be a better option for you. Breast augmentation and a breast lift can also be performed at the same time.
What to Expect During Your Breast Augmentation
Dr. Imber will review all necessary surgical details with you during your pre-operative appointment. During your breast augmentation, Dr. Imber will place the implant under the breast and on top of the muscle to give undetectable, natural results. He prefers this method to achieve a very natural look. The type of implant used will be discussed prior to your surgery.
Recovering From Your Breast Augmentation
Everyone recovers differently. Dr. Imber's team will provide you with all post-operative instructions and are available to answer any questions you have. Dr. Imber's nurse will also advise on the type of garment you can wear after your surgical procedure.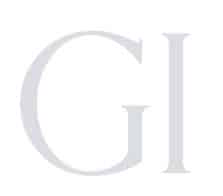 Schedule Your Consultation
Contact Dr. Imber today to schedule your breast augmentation consultation. Once a time has been chosen, Dr. Imber and his amazing staff will guide you through orientation, answer any questions, and provide you with before and after images of past procedures. Dr. Imber owns and operates a private clinic that respects a patient's choice to privacy. If you are seeking one of the best plastic surgeons in New York, call us today for your consultation!
How Much Does A Breast Augmentation Cost In NYC?
The cost of an NYC breast augmentation can vary based on a number of factors. Dr. Imber will meet with you in his New York City office to discuss all pricing and options.
Words From Dr Imber!
"Everybody knows about breast augmentation. Breasts should look natural, move naturally, and not look like half a cantaloupe stuck to your chest. I choose subglandular, not submuscular, implant placement for the above reasons. It's simply more natural appearing."
– Gerald Imber, M.D.
QUESTIONS? CALL TODAY OR REQUEST A CONSULTATION.
What Types of Implants Are There?
Breast implants are made of silicone envelopes filled with either saline solution or silicone gel, which some people may find worrisome. The fact is that silicone is everywhere, and silicone gel implants have been extensively studied by government groups and scientific panels, and are deemed fully safe for use. This is good news. In my practice, I favor silicone gel filled implants over saline filled, as they provide a generally more natural result.
There are numerous methods for placement of implants and these should be discussed with Dr. Imber at your consultation. Additionally, there has been a rare but important side effect associated with formerly used textured implants and exceedingly rare, with others called anaplastic large cell lymphoma (BIA-ALCL). This should be covered thoroughly in your consultation.
Incisions can be placed under the breast, near the inframammary fold, around the areola, or under the arm. Usually, the inframammary incision offers the best access, and is best tolerated.
What Type Of Anesthesia Will I Receive?
Local or general anesthesia.
Are There Any Non-Invasive Alternatives?
No, there aren't any non-invasive alternatives for a breast augmentation. However, a less invasive alternative is a large volume fat transfer which involves more than one procedure and is generally only most acceptable for small augmentations.
Do I Need Any Special Garment Or Bindings?
After breast augmentation, a surgical bra is worn as a dressing.
Why Do I Need A Board-Certified Plastic Surgeon?
A board-certified plastic surgeon holds the highest levels of education and training needed to deliver the best results. This qualification is not easy to achieve, so by using a board-certified plastic surgeon, you also know they meet the standards of the American Society of Plastic Surgeons.
Will There Be Any Scarring?
Incisions can be placed under the breast, near the inframammary fold, around the areola, or under the arm. Scarring varies for everyone.
How Much Does A Breast Augmentation Cost?
Any questions you have regarding procedure costs can be discussed during your consultation at Dr. Imber's office.
What is Our Pledge on Before & After Images?
Watch video of Dr. Imber's thoughts on Before & After images.
We Offer Concierge Services
We want to make sure you are comfortable every step of the way, from managing your stay in New York City if you are out-of-town to post-surgical care and more.
Our concierge services include but are not limited to:
Accommodation Coordination with the finest New York City Hotels
Medical Photography
Medical Clearance
Private Duty Nurses and Escorts Post-Surgery
Transportation Post-Surgery
Pre- and Post-Operative Care
Conveniently located to serve
New York City.
Dr. Gerald Imber, M.D.
Dr. Gerald Imber is a board-certified, world-renowned plastic surgeon and strives to provide his patients the most natural results with the least invasive surgical techniques. He is recognized by US News and World Report and Castle Connolly as among the top 1% of plastic surgeons in the United States, on the staff of the Weill Cornell Medical Center, and directs his private surgical practice in New York City.
Dr. Imber has among the largest experience in facial rejuvenation and the prevention of facial aging. He has pioneered many less invasive surgical procedures that are now considered the gold standard among plastic surgeons, such as microsuction, a modified form of liposuction, to remove early jowls and tighten jawline, the extensive use of rejuvenating fat transfers, and the Limited Incision Facelift Technique, or Short Scar Facelift, a modern, less invasive facelift technique.
Dr. Imber performs a full range of cosmetic procedures, surgical and non-invasive, at his Manhattan office, including body, breast and nasal surgery, as well as facial reconstruction following Mohs micrographic surgery.