Chemical Peels
Located In New York City
A chemical peel is a combination of alpha hydroxy acids intended to turnover the superficial layer of skin and stimulate collagen growth. It's an effective way to treat skin tone and help with exfoliation, a necessary step when working to prevent visible signs of aging. The effects of a chemical peel is cumulative and positive changes are noticed by virtually all patients. Dr. Imber offers a variety of chemical peels, including his signature No Peel Peel and other formulas that require minimal downtime.
Dr. Imber is an internationally renowned plastic surgeon and has performed over 25,000 surgical procedures. He performs a full range of cosmetic surgery procedures in his New York City practice, popularized the S-Lift, and developed the Limited Incision Facelift Technique. He has dedicated his career to helping his patients look as good as they feel, and always strives for the most natural results.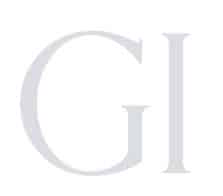 Chemical Peel
Dr. Imber offers a variety of chemical peels at his office to help treat superficial skin concerns. A chemical peel is a skin-resurfacing procedure and can improve skin tone and texture. The purpose of a chemical peel is to exfoliate the dead cell layer of the skin, encourage growth of new cells, and help eliminate superficial wrinkles and discolorations.
Chemical Peel Goals
Dr. Imber's No Peel Peel and most chemical peels help improve uneven skin tone, hyperpigmentation, sun damage, and fine lines. Chemical peels, when received regularly, help clear away dead skin encouraging skin cell turnover which is imperative for improving visible signs of aging.
Chemical Peel Candidates
Almost anyone in their late 20s is a great candidate for a chemical peel, but you must determine which type is best for you with a licensed provider.
What to Expect During Your Chemical Peel
Everyone responds differently to chemical peels so discuss any sensitivy issues with your provider. Depending on your sensitivity, you may experience slight irritation, but your provider will be able to manage expectations.
Recovering From Your Chemical Peel
Dr. Imber's No Peel Peel doesn't require any downtime. You may experience redness immediately, but it should subside within a few hours. Other chemical peel formulas cause physical shedding of the skin, so downtime could be anywhere from 4-6 days. Make sure to discuss any events or concerns with your provider to determine what peel is best for you.
Words From Dr Imber!
"The No Peel Peel is a no downtime treatment. Whether you are new or have experience with chemical peels, I know you will be surprised by the immediate results. It is truly a game changer for anyone."
– Gerald Imber, M.D.
QUESTIONS? CALL TODAY OR REQUEST A CONSULTATION.
What is the No Peel Peel?
Most patients opt for Dr. Imber's No Peel Peel. The No Peel Peel is a peel without the peel. It features a potent glycolic acid chemical formula to exfoliate, brighten and smooth skin without the downtime and skin shedding associated with most chemical peels.
What are the benefits of a chemical peel?
Chemical peels are available in a variety of strengths and are reasonably effective. The effect of these treatments is cumulative, due to both the increasing strength of the solution used and the repetition of the process.
It is easy, quick and effective.
What can I expect during the treatment?
The treatment is fast and effective. You may feel a mild stinging or tingling sensation, but this feeling is normal, and the entire treatment takes no more than 10 minutes. Most can apply makeup immediately and do not have any irritation or physical skin sloughing.
The No Peel Peel is an essential part of our anti-aging treatment plan and leaves skin looking revitalized and rejuvenated. Our unique formula sloughs off dead skin cells by melting instead of shedding skin to encourage the growth of new cells.
How often should you receive a chemical peel?
Dr. Imber suggests once a month for best results.
What else should I know about Chemical Peels?
Remember, everyone responds differently to chemical peels and results vary for each patient. Our staff is available to walk you through the treatment from start-to-finish to ensure you are comfortable. For further questions, please call our office, (212) 472-1800, to speak with one of our medical experts.
What is Our Pledge on Before & After Images?
Watch video of Dr. Imber's thoughts on Before & After images.
We Offer Concierge Services
We want to make sure you are comfortable every step of the way, from managing your stay in New York City if you are out-of-town to post-surgical care and more.
Our concierge services include but are not limited to:
Accommodation Coordination with the finest New York City Hotels
Medical Photography
Medical Clearance
Private Duty Nurses and Escorts Post-Surgery
Transportation Post-Surgery
Pre- and Post-Operative Care
Conveniently located to serve
New York City.
Dr. Gerald Imber, M.D.
Dr. Gerald Imber is a board-certified, world-renowned plastic surgeon and strives to provide his patients the most natural results with the least invasive surgical techniques. He is recognized by US News and World Report and Castle Connolly as among the top 1% of plastic surgeons in the United States, on the staff of the Weill Cornell Medical Center, and directs his private surgical practice in New York City.
Dr. Imber has among the largest experience in facial rejuvenation and the prevention of facial aging. He has pioneered many less invasive surgical procedures that are now considered the gold standard among plastic surgeons, such as microsuction, a modified form of liposuction, to remove early jowls and tighten jawline, the extensive use of rejuvenating fat transfers, and the Limited Incision Facelift Technique, or Short Scar Facelift, a modern, less invasive facelift technique.
Dr. Imber performs a full range of cosmetic procedures, surgical and non-invasive, at his Manhattan office, including body, breast and nasal surgery, as well as facial reconstruction following Mohs micrographic surgery.