Men's Facial & Anti-Aging Treatments In New York
Located In New York City
Dr. Gerald Imber is a board-certified, world-renowned plastic surgeon. Dr. Imber's male clientele has always been strong and now, more than ever, men are turning to cosmetic procedures to treat their aging concerns to keep them looking and feeling younger. While the national average of men going under the knife is 14%, 35% of Dr. Imber's patients are men, and only continues to increase. Dr. Imber is an internationally renowned board-certified plastic surgeon and has performed over 25,000 surgical procedures. He performs a full range of cosmetic surgical procedures in his New York City practice, popularized the S-Lift, and developed the Limited Incision Facelift Technique. He has dedicated his career to helping his patients look as good as they feel, and always strives for the most natural results.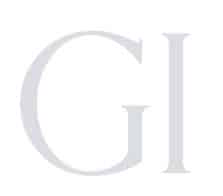 MEN's PROCEDURES
Dr. Imber is the authority when it comes to facial rejuvenation and understands that men's aging concerns are very different from women's. Men initially focus on the puffiness, sagging and loss of volume of skin, rather than deep wrinkles, or skin tone. Additionally, concealing an incision for men is different than for women, sometimes leading to an entirely different surgical procedure. Dr. Imber is a leading plastic surgeon based in New York City with a full operating suite in his surgical practice.

Blepharoplasty
Blepharoplasty is a procedure that helps rejuvenate tired-looking eyes by reducing sagging and puffiness. Aging is very evident around the eyes, and this surgical procedure can improve the entire appearance of the eyes, from undereye bags to sagging eyelids.
Botox for Men
Botox for men is an injection treatment performed to improve fine lines and wrinkles. Botox is a neurotoxin used to temporarily paralyze muscle movement, smoothing out skin and delaying the formation of new wrinkles. Consider early treatment to prevent fine lines and wrinkles.
Male Breast Reduction
Gynecomastia is a common condition that results in enlarged male breast tissue. This procedure is focused on removing excess glandular tissue and fat in the breast area to reduce oversized male breasts.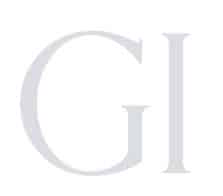 Contact Us To Learn More
If you have questions about men's facial rejuvenation and other male-focused surgical procedures in New York, contact Dr. Gerald Imber's office to schedule a consultation. Our clinic is known for men's anti-aging treatments and procedures for all skin and body types. Dr. Imber will assess your concerns during the consultation and recommend the best procedure for you.
Conveniently located to serve
New York City.
Dr. Gerald Imber, M.D.
Dr. Gerald Imber is a board-certified, world-renowned plastic surgeon and strives to provide his patients the most natural results with the least invasive surgical techniques. He is recognized by US News and World Report and Castle Connolly as among the top 1% of plastic surgeons in the United States, on the staff of the Weill Cornell Medical Center, and directs his private surgical practice in New York City.
Dr. Imber has among the largest experience in facial rejuvenation and the prevention of facial aging. He has pioneered many less invasive surgical procedures that are now considered the gold standard among plastic surgeons, such as microsuction, a modified form of liposuction, to remove early jowls and tighten jawline, the extensive use of rejuvenating fat transfers, and the Limited Incision Facelift Technique, or Short Scar Facelift, a modern, less invasive facelift technique.
Dr. Imber performs a full range of cosmetic procedures, surgical and non-invasive, at his Manhattan office, including body, breast and nasal surgery, as well as facial reconstruction following Mohs micrographic surgery.