Breast Lift FAQ ▾
Breast Lift
Located In New York City
A breast lift is a surgical procedure that raises sagging breasts by removing excess skin and tightening the surrounding tissue. In essence, this operation creates a youthful breast contour. A variety of issues can cause sagging breasts and a breast lift can help improve body image, confidence and lifestyle.
Dr. Imber is an internationally renowned plastic surgeon and has performed over 25,000 surgical procedures. He performs a full range of cosmetic surgery procedures in his New York City practice, popularized the S-Lift, and developed the Limited Incision Facelift Technique. He has dedicated his career to helping his patients look as good as they feel, and always strives for the most natural results.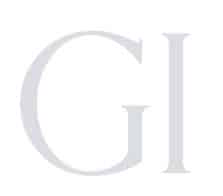 Breast Lift
A breast lift raises the breast and tightens the skin in this area creating a more youthful breast contour. The level of patient satisfaction with both breast lift and breast reduction is very high. Scars fade with time, but never fully disappear. None-the-less, patients are delighted with the tradeoff.
Breast Lift Goals
In essence, this operation creates a tighter, higher skin brassiere. When there is less dramatic sagging of the breasts, smaller incisions will often suffice, sometimes only around the areola, where scarring is minimal. During your consultation, Dr. Imber will discuss all details related to achieving your goals. This procedure varies for every patient. 
Breast Lift Candidates
If you are bothered by the saggy or wrinkled appearance of your breasts, you are likely to be a good candidate for a breast lift. If you desire larger breasts,  Dr. Imber may suggest a breast lift combined with breast augmentation for more comprehensive results. A breast reduction and lift is also an option that can be discussed. Generally, a consultation with Dr. Imber can help determine the procedures that are best for you. 
What to Expect During Your Breast Lift
Dr. Imber and his nurses will review all surgical details with you prior to your surgery date. The incisions will be sutured shut and a surgical bra will be placed over the breasts. This surgical bra will provide support during the recovery process. There will be a bit of bruising and swelling. These issues are to be expected and will subside over time. Pain can be managed with medication. 
Recovering From Your Breast Lift
It will take some time to see the full results of your breast lift. Most patients can resume their normal activities after two weeks or so. More strenuous and physically demanding activities should be avoided for longer. Dr. Imber's surgical staff is available to help ensure you have the easiest recovery possible.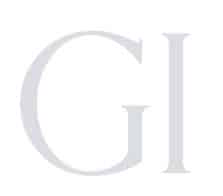 Preparing For Your Breast Lift
The first step is scheduling a consultation for your breast lift. During your consultation, Dr. Imber will ask about your reasons for wanting a breast lift and ask about what your desired results are. He will also perform an exam and go over your medical history to determine if you are healthy enough to undergo surgery.
Schedule Your Consultation
Contact Dr. Imber today to schedule your breast lift consultation. Once a time has been chosen, Dr. Imber and his amazing staff will guide you through orientation, answer any questions, and provide you with before and after images of past procedures. Dr. Imber owns and operates a private clinic that respects a patient's choice of privacy. If you are seeking one of the best plastic surgeons in New York, call us today for your consultation!
Words From Dr Imber!
"For as long as I've been performing breast lifts, my patients are always satisfied with the results and regret not doing it earlier in life. The results are that impactful to their daily life."
– Gerald Imber, M.D.
QUESTIONS? CALL TODAY OR REQUEST A CONSULTATION.
What Are The Benefits Of A Breast Lift?
If breasts are deflated and sagging, this surgical procedure can help create a more youthful appearance.  The change in body image, lifestyle, and new confidence make for a happy patient.
What Type Of Anesthesia Will I Receive?
Anesthesia can be local and sedation or general anesthesia.
How Long Will Recovery Take?
Recovery varies for every patient, but we ask patients to refrain from heavy lifting for at least 3 weeks. Our staff will review all recovery guidelines with you before and after surgery.
Are There Any Non-Invasive Alternatives?
No, there aren't any non-invasive alternatives for this concern.
Do I Need Any Special Garment Or Bindings?
A surgical bra should be worn post-surgery and our staff will provide you with information about all necessary garments.
Why Do I Need A Board-Certified Plastic Surgeon?
A board-certified plastic surgeon holds the highest levels of education and training needed to deliver the best results. This qualification is not easy to achieve, so by using a board-certified plastic surgeon, you also know they meet the standards of the American Society of Plastic Surgeons.
Will There Be Any Scarring?
Scarring varies for each patient. That being said, scars fade and my patients are always very happy with the results.
How Much Does A Breast Lift Cost?
 Any questions you have regarding procedure costs can be discussed during your consultation at Dr. Imber's office.
What is Our Pledge on Before & After Images?
Watch video of Dr. Imber's thoughts on Before & After images.
We Offer Concierge Services
We want to make sure you are comfortable every step of the way, from managing your stay in New York City if you are out-of-town to Post-Surgical Care and more.
Our concierge services include but are not limited to:
Accommodation Coordination with the finest New York City hotels
Medical Photography
Medical Clearance
Private Duty Nurses and Escorts Post-Surgery
Transportation Post-Surgery
Pre- and Post-Operative Care
Conveniently located to serve
New York City.
Dr. Gerald Imber, M.D.
Dr. Gerald Imber is a board-certified, world-renowned plastic surgeon and strives to provide his patients the most natural results with the least invasive surgical techniques. He is recognized by US News and World Report and Castle Connolly as among the top 1% of plastic surgeons in the United States, on the staff of the Weill Cornell Medical Center, and directs his private surgical practice in New York City.
Dr. Imber has among the largest experience in facial rejuvenation and the prevention of facial aging. He has pioneered many less invasive surgical procedures that are now considered the gold standard among plastic surgeons, such as microsuction, a modified form of liposuction, to remove early jowls and tighten jawline, the extensive use of rejuvenating fat transfers, and the Limited Incision Facelift Technique, or Short Scar Facelift, a modern, less invasive facelift technique.
Dr. Imber performs a full range of cosmetic procedures, surgical and non-invasive, at his Manhattan office, including body, breast and nasal surgery, as well as facial reconstruction following Mohs micrographic surgery.