Male Facelift FAQ ▾
Male Facelift
Located In New York City
The male facelift procedure is performed for men who are seeking effective facial rejuvenation.
Dr. Imber is an internationally renowned plastic surgeon and has performed over 25,000 surgical procedures. He performs a full range of cosmetic surgery procedures in his New York City practice, popularized the S-Lift, and developed the Limited Incision Facelift Technique. He has dedicated his career to helping his patients look as good as they feel, and always strives for the most natural results.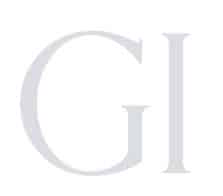 Male Facelift
Dr. Imber has extensive experience in aesthetic surgery for men. He has performed thousands of facelifts, and emphasizes the point that men's faces are different than women's, and must be treated differently. That's the first thing to understand. Men's skin is different because of the presence of the beard, men age differently, and men expect different things from cosmetic surgery. 35% of our patients are men, and as a rule, their primary goal is simply to have their skin fit. Problem areas for men are loose skin of the jawline and neck, sagging cheeks, and bags under the eyes. All things that make them look tired and less vital.
Male Facelift Goals
The goal is to correct loose tissue, restore facial volume, and enhance the jawline and neck profile. A male facelift in New York focuses on maintaining and enhancing gender-specific facial anatomy, ensuring a natural-looking masculine aesthetic.
Male Facelift Candidates
You are a good male facelift candidate if you want to revitalize your face and get rid of signs of facial aging. Men who want to rejuvenate and enhance their face and neck profile are the best candidates for the procedure. Male patients who are generally healthy and have a positive outlook and realistic expectations may undergo facelift surgery.
What to Expect During Your Male Facelift
The male facelift is done by tightening sagging facial skin and underlying muscles in order to treat deep facial wrinkles and folds. The procedure relieves signs of aging in the face and neck area while creating a more defined jawline.
Recovering From Your Male Facelift
Following male facelift surgery, Dr. Imber might place dressings or bandages around the face and neck to reduce swelling and bruising. Patients are allowed to return to their normal activities after two weeks, and recovery lasts up to six weeks. You will be given specific instructions on how to treat your surgical sites, and certain medications may be prescribed for optimal healing.
Words From Dr Imber!
"Men are not concerned with the occasional wrinkle, or smile line, they want to continue looking like attractive, grown men. That means they want their skin to fit, and not detract from their overall masculine appearance."
– Gerald Imber, M.D.
QUESTIONS? CALL TODAY OR REQUEST A CONSULTATION.
What Happens During A Male Facelift Consultation?
Your male facelift consultation with Dr. Gerald Imber will ensure that you fully understand the details of the surgery. Dr. Imber will review your medical history to determine if you are suitable for the procedure. An examination of the structure of your face and neck area will be conducted.
Dr. Imber will walk you through the process of the male facelift procedure and will answer any questions you may have. He will also discuss the preparation process, along with the recovery process.
How Is A Male Facelift Done?
The male facelift procedure typically begins with the administration of general anesthesia to prevent pain and promote comfort. Once the anesthesia has taken effect, Dr. Imber will create concealed incisions in front of and behind the ears.
Through the incisions, Dr. Imber will tighten loose skin and remove excess tissue. Deep skin tissues will be repositioned to remove jowling and sagging of the skin. An incision under the chin may be created to eliminate wrinkling in the neck area. Finally, sutures or skin adhesives will be used to close the incisions.
What Is The Recovery Process Like?
Following male facelift surgery,
Dr. Imber
might place dressings or bandages around the face and neck to reduce swelling and bruising.
Why Do I Need A Board-Certified Plastic Surgeon?
A board-certified plastic surgeon holds the highest levels of education and training needed to deliver the best results. This qualification is not easy to achieve, so by using a board-certified plastic surgeon, you also know they meet the standards of the American Society of Plastic Surgeons.
How Much Does A Male Facelift Cost?
The total cost of male facelift surgery is determined based on factors like the surgeon's fee, surgical facility charges, medical tests, the specific techniques utilized, post-surgical garments, and anesthesia. Health insurance does not cover the price of male facelift procedures.
What is Our Pledge on Before & After Images?
Watch video of Dr. Imber's thoughts on Before & After images.
We Offer Concierge Services
We want to make sure you are comfortable every step of the way, from managing your stay in New York City if you are out-of-town to Post-Surgical Care and more.
Our concierge services include but are not limited to:
Accommodation Coordination with the finest New York City Hotels
Medical Photography
Medical Clearance
Private Duty Nurses and Escorts Post-Surgery
Transportation Post-Surgery
Pre- and Post-Operative Care
Conveniently located to serve
New York City.
Dr. Gerald Imber, M.D.
Dr. Gerald Imber is a board-certified, world-renowned plastic surgeon and strives to provide his patients the most natural results with the least invasive surgical techniques. He is recognized by US News and World Report and Castle Connolly as among the top 1% of plastic surgeons in the United States, on the staff of the Weill Cornell Medical Center, and directs his private surgical practice in New York City.
Dr. Imber has among the largest experience in facial rejuvenation and the prevention of facial aging. He has pioneered many less invasive surgical procedures that are now considered the gold standard among plastic surgeons, such as microsuction, a modified form of liposuction, to remove early jowls and tighten jawline, the extensive use of rejuvenating fat transfers, and the Limited Incision Facelift Technique, or Short Scar Facelift, a modern, less invasive facelift technique.
Dr. Imber performs a full range of cosmetic procedures, surgical and non-invasive, at his Manhattan office, including body, breast and nasal surgery, as well as facial reconstruction following Mohs micrographic surgery.