Liposuction FAQ ▾
Liposuction
Located In New York City
Everyone knows something about liposuction, often sprinkled with misinformation. Liposuction, or suction assisted lipectomy (SAL) is performed under sedation and local, usually incorporated into the sterile saline solution injected to facilitate the removal of fat. Small, ¼ inch incisions, are made in relatively hidden areas close to the deposits of fat that are to be removed.
Dr. Imber is an internationally renowned plastic surgeon and has performed over 25,000 surgical procedures. He performs a full range of cosmetic surgery procedures in his New York City practice, popularized the S-Lift, and developed the Limited Incision Facelift Technique. He has dedicated his career to helping his patients look as good as they feel, and always strives for the most natural results.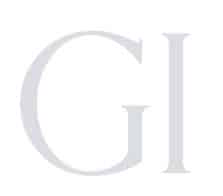 Liposuction
The procedure works by removing excess, enlarged fat cells, which make an area protuberant, or out of sync with the rest of the body. Examples are excess belly fat, love handles, saddle-bags of the thighs, fatty knees, or ankles.
In theory, removal of fat cells from the area precludes return of the fat. Patients often ask if the fat then accumulates in other places. The answer is one will gain weight wherever the fat cells are. If fat cells are evenly distributed, then one will gain weight throughout the body. The goal is not to gain weight, but liposuction in one area will not cause accumulation in other areas…gaining weight will.
Liposuction Goals
When it comes to liposuction, the goal is to remove excess fat in the targeted area as a way of contouring the body. It is NOT a form of weight loss and Dr. Imber will review the goals related to each patient during consultation.
Liposuction Candidates
Someone who is close to their ideal body weight is a perfect candidate for liposuction. Liposuction is not a weight loss procedure.
What to Expect During Your Liposuction
Liposuction, or suction assisted lipectomy (SAL), removes excess, enlarged fat cells, which make an area protuberant, or out of sync with the rest of the body. Small, ¼ inch incisions, are made in relatively hidden areas close to the deposits of fat that are to be removed. Dr. Imber and his team of nurses will review all surgical details related to the area with you during your pre-operative appointment.
Recovering From Your Liposuction
After liposuction, compressive garments are worn for variable periods of time, usually less than a week. Results of liposuction are not fully visible for several weeks due to swelling. Dr. Imber's nurse will review all post-operative instructions with you prior to surgery to ensure the easiest recovery possible.
Words From Dr Imber!
"It is everywhere. One has to think of it as a spot remover, not a total body makeover, and not a substitute for getting into shape. The areas that respond best are hips, outer thighs, and abdomen."
– Gerald Imber, M.D.
QUESTIONS? CALL TODAY OR REQUEST A CONSULTATION.
Who Is The Right Candidate For Liposuction?
One should consider liposuction a spot remover. It isn't a procedure that will change you from a size 14 to a size 8. It is important to be realistic.
What Type Of Anesthesia Will I Receive?
Are There Any Non-Invasive Alternatives?
There are non-invasive alternatives, but these options take longer to see results and results aren't as accurate like they are with liposuction. We are happy to discuss all options with you during your consultation.
Why Do I Need A Board-Certified Plastic Surgeon?
A board-certified plastic surgeon holds the highest levels of education and training needed to deliver the best results. This qualification is not easy to achieve, so by using a board-certified plastic surgeon, you also know they meet the standards of the American Society of Plastic Surgeons.
Will There Be Any Scarring?
There may be minimal scarring in relatively invisible places.
How Much Does Liposuction Cost?
Any questions you have regarding procedure costs can be discussed during your consultation at Dr. Imber's office.
What is Our Pledge on Before & After Images?
Watch video of Dr. Imber's thoughts on Before & After images.
We Offer Concierge Services
We want to make sure you are comfortable every step of the way, from managing your stay in New York City if you are out-of-town to post-surgical care and more.
Our concierge services include but are not limited to:
Accommodation Coordination with the finest New York City Hotels
Medical Photography
Medical Clearance
Private Duty Nurses and Escorts Post-Surgery
Transportation Post-Surgery
Pre- and Post-Operative Care
Conveniently located to serve
New York City.
Dr. Gerald Imber, M.D.
Dr. Gerald Imber is a board-certified, world-renowned plastic surgeon and strives to provide his patients the most natural results with the least invasive surgical techniques. He is recognized by US News and World Report and Castle Connolly as among the top 1% of plastic surgeons in the United States, on the staff of the Weill Cornell Medical Center, and directs his private surgical practice in New York City.
Dr. Imber has among the largest experience in facial rejuvenation and the prevention of facial aging. He has pioneered many less invasive surgical procedures that are now considered the gold standard among plastic surgeons, such as microsuction, a modified form of liposuction, to remove early jowls and tighten jawline, the extensive use of rejuvenating fat transfers, and the Limited Incision Facelift Technique, or Short Scar Facelift, a modern, less invasive facelift technique.
Dr. Imber performs a full range of cosmetic procedures, surgical and non-invasive, at his Manhattan office, including body, breast and nasal surgery, as well as facial reconstruction following Mohs micrographic surgery.