Dermaplaning
Located In New York City
Dermaplaning is the gentle, manual exfoliation of the skin, intended to physically remove dead skin cells and help encourage cell turnover. This treatment leaves skin feeling smooth and is the perfect preparation for any other treatment.
Dr. Imber is an internationally renowned plastic surgeon and has performed over 25,000 surgical procedures. He performs a full range of cosmetic surgery procedures in his New York City practice, popularized the S-Lift, and developed the Limited Incision Facelift Technique. He has dedicated his career to helping his patients look as good as they feel, and always strives for the most natural results.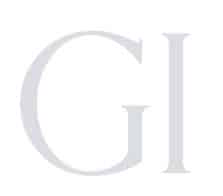 Dermaplaning
Benefits
A deep exfoliation, like dermaplaning, initiates cellular turnover which treats hyperpigmentation and prevents the buildup of dead skin cells, overall helping to maintain an even skin tone. The process involves scraping off the top layer of the skin with a sterile blade, similar to the process of shaving with a straight razor. Dermaplaning prepares skin for a more effective chemical peel treatment and can enhance the benefits of any skin care product you may be using at home. The treatment requires skill and Dr. Imber's team is highly proficient in performing the treatment. 
Dermaplaning Goals
This manual exfoliation physically removes debris from skin and leaves skin smoother and firmer. Removing dead skin cells clears away dirt from pores and encourages skin cell rejuvenation, essential for preventing fine lines and wrinkles.
Dermaplaning Candidates
Almost everyone is a candidate for dermaplaning since exfoliation is a key part in caring for your skin. Make sure to speak with a skilled technician about the treatment to discuss any concerns or skin issues.
What to Expect During Your Dermaplaning
During your treatment, our esthetician begins with a basic cleanse. Then, using a blunt scalpel, they will lightly scrape away the top layer of dead skin cells. Dermaplaning feels like a light scraping. After the treatment, the skin will feel smooth.
Recovering From Your Dermaplaning
Depending on your treatment, there shouldn't be any downtime. However, if you pair dermaplaning with another treatment that is more invasive, there could be some recovery.  Our esthetician will review all post-treatment care with you.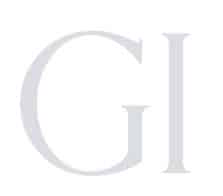 Words From Dr Imber!
"This is one of the most effective exfoliating techniques and one of our most popular treatments."
– Gerald Imber, M.D.
QUESTIONS? CALL TODAY OR REQUEST A CONSULTATION.
We Offer Concierge Services
We want to make sure you are comfortable every step of the way, from managing your stay in New York City if you are out-of-town to post-surgical care and more.
Our concierge services include but are not limited to:
Accommodation Coordination with the finest New York City Hotels
Medical Photography
Medical Clearance
Private Duty Nurses and Escorts Post-Surgery
Transportation Post-Surgery
Pre- and Post-Operative Care
Conveniently located to serve
New York City.
Dr. Gerald Imber, M.D.
Dr. Gerald Imber is a board-certified, world-renowned plastic surgeon and strives to provide his patients the most natural results with the least invasive surgical techniques. He is recognized by US News and World Report and Castle Connolly as among the top 1% of plastic surgeons in the United States, on the staff of the Weill Cornell Medical Center, and directs his private surgical practice in New York City.
Dr. Imber has among the largest experience in facial rejuvenation and the prevention of facial aging. He has pioneered many less invasive surgical procedures that are now considered the gold standard among plastic surgeons, such as microsuction, a modified form of liposuction, to remove early jowls and tighten jawline, the extensive use of rejuvenating fat transfers, and the Limited Incision Facelift Technique, or Short Scar Facelift, a modern, less invasive facelift technique.
Dr. Imber performs a full range of cosmetic procedures, surgical and non-invasive, at his Manhattan office, including body, breast and nasal surgery, as well as facial reconstruction following Mohs micrographic surgery.