Laser Procedures
Located In New York City
Dr. Imber is an internationally renowned plastic surgeon and has performed over 25,000 surgical procedures. He performs a full range of cosmetic surgery procedures in his New York City practice, popularized the S-Lift, and developed the Limited Incision Facelift Technique. Dr. Imber also offers a variety of esthetic treatments, such as LASER skin rejuvenation, to help his patients prevent, maintain and correct visible signs of aging, like hyperpigmentation, skin laxity, and skin tone. He has dedicated his career to helping his patients look as good as they feel, and always strives for the most natural results.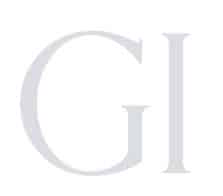 LASER SKIN REJUVENATING SERVICES
One of the best and most modern treatments for superficial skin irregularities is laser resurfacing. Dr. Imber uses the Cutera XEO Platform, offering advanced LASER and Light-based therapy options to improve skin tone and texture, including but not limited to sun spots, dark spots, veins, scarring, hyperpigmentation, and background redness. Utilizing the state-of-the-art XEO platform, our technician can tailor effective light-based treatments for each client to help deliver optimal results. Our treatments include: LimeLight IPL, Laser Genesis, PhotoFacial, Vein Therapy, and hair reduction.
LimeLight IPL
The XEO LimeLight IPL treatment is a medical grade, non-invasive light based device designed to improve age spots, freckles, redness, sun damage and overall skin tone. IPL stands for Intense Pulsed Light therapy. During this treatment, light is emitted from the hand piece and absorbed by pigment in the skin, minimizing the pigment while stimulating collagen growth. During your LimeLight IPL treatment, our goal is to diminish surface irregularities, like brown spots and background redness, and improve overall skin tone.
We can treat your full face or targeted areas. Spots will appear darker for 3-7 days, but generally begin to clear over time, and with each treatment. It is recommended to refrain from sun exposure before and after this treatment.
VEIN THERAPY
The XEO Nd:YAG laser can safely and effectively minimize vascular lesions, such as visible veins on face and body, telangiectasia, and skin tags. Downtime and number of treatments vary for everyone.
Laser Genesis
Laser Genesis is a noninvasive, summer safe, laser treatment used to safely and effectively rejuvenate the face by improving fine lines, redness, Rosacea, acne and acne scarring, uneven skin tone and texture, enlarged pores, and lessen the fine vellus hairs on the face. Commonly referred to as the Hollywood Laser Facial, Laser Genesis delivers instant results with long-term benefits, and no downtime.
Limelight ipl & laser Genesis photofacial
This treatment takes a 2-tiered approach to revitalize skin using LimeLight IPL and Laser Genesis.
LimeLight is a light-based procedure which addresses problems right at the skin's surface redness, mottled complexions, freckles and sun damage.
Laser Genesis has been proven to stimulate new collagen for improvement of fine lines and wrinkles.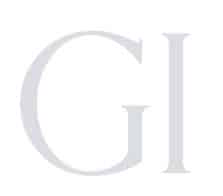 What can I expect during and after the treatment?
During your treatment, the medical esthetician will apply protective glasses to eyes and ultrasound gel to area of skin when if necessary. Your technician will review all post-treatment care to optimize results. Depending on the treatment, you can expect to look slightly red, and the area treated may feel warm for the first 24 hours post treatment. We recommend refraining from sun exposure before and after treatment for best results.
Words From Dr Imber!
"One of the best and most modern treatments for surface wrinkles and skin irregularities is laser resurfacing."
– Gerald Imber, M.D.
QUESTIONS? CALL TODAY OR REQUEST A CONSULTATION.
We Offer Concierge Services
We want to make sure you are comfortable every step of the way, from managing your stay in New York City if you are out-of-town to post-surgical care and more.
Our concierge services include but are not limited to:
Accommodation Coordination with the finest New York City Hotels
Medical Photography
Medical Clearance
Private Duty Nurses and Escorts Post-Surgery
Transportation Post-Surgery
Pre- and Post-Operative Care
Conveniently located to serve
New York City.
Dr. Gerald Imber, M.D.
Dr. Gerald Imber is a board-certified, world-renowned plastic surgeon and strives to provide his patients the most natural results with the least invasive surgical techniques. He is recognized by US News and World Report and Castle Connolly as among the top 1% of plastic surgeons in the United States, on the staff of the Weill Cornell Medical Center, and directs his private surgical practice in New York City.
Dr. Imber has among the largest experience in facial rejuvenation and the prevention of facial aging. He has pioneered many less invasive surgical procedures that are now considered the gold standard among plastic surgeons, such as microsuction, a modified form of liposuction, to remove early jowls and tighten jawline, the extensive use of rejuvenating fat transfers, and the Limited Incision Facelift Technique, or Short Scar Facelift, a modern, less invasive facelift technique.
Dr. Imber performs a full range of cosmetic procedures, surgical and non-invasive, at his Manhattan office, including body, breast and nasal surgery, as well as facial reconstruction following Mohs micrographic surgery.