Blepharoplasty FAQ ▾
Blepharoplasty
Located In New York City
Blepharoplasty is the term for eyelid surgery, one of the most frequently performed cosmetic procedures. It comes from bleph, pertaining to the eyelids, and plasty, to mold. To mold the eyelids — a genteel way of describing the procedure. It amounts to surgically removing the excess skin on and about the lids and reducing fat pads, which cause baggy eyes. Blepharoplasty is to correct these issues, and other genetic, or cosmetic imbalances.
Dr. Imber is an internationally renowned plastic surgeon and has performed over 25,000 surgical procedures. He performs a full range of cosmetic surgery procedures in his New York City practice, popularized the S-Lift, and developed the Limited Incision Facelift Technique. He has dedicated his career to helping his patients look as good as they feel, and always strives for the most natural results.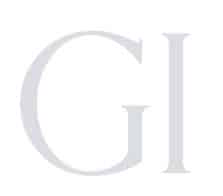 Blepharoplasty
As an anti-aging surgical procedure, blepharoplasty is among the earliest performed. The eyelids are the thinnest and most delicate of the face and provide an actual mirror of the system and swell at the slightest provocation. When the fine thin skin is subjected to regular abuse, it causes the breakdown of elasticity in the area. For some, aging around the eyes is a congenital problem, and for most, it develops considerably later in life. 
Blepharoplasty Goals
This simple procedure achieves a lot and is among the quickest fixes of all. A properly performed eyelift, with or without associated procedures, will remove years of wear and tear and restore a lively youth to the central part of your face. 
It can enhance facial aesthetics by improving the shape of the eyes, eliminating eyelid puffiness, reducing sagging, and smoothing away fine wrinkles.
Blepharoplasty Candidates
Those that are noticing excess skin on their upper eyelids, eyebrow drooping and dark circles under their eyes could be a candidate for a blepharoplasty. The first step is scheduling a consultation with Dr. Imber so he can determine the proper procedure that can help achieve your goals.
During your consultation with Dr. Imber, you will discuss your goals to determine the surgical options for you. He will evaluate your complete medical history, including all past procedures and current medications. Dr. Imber will customize the ideal treatment plan for you based on the areas of concern and will discuss the details of the process.
What to Expect During Your Blepharoplasty
The signs of aging of the eyelids, which took years to develop, takes Dr. Imber but an hour to correct. The scope of the surgery is dictated by your concerns. Dr. Imber and his surgical staff will review all surgical details with you depending on your procedure. 
Typically, local anesthesia with sedation is used to give the patient a comfortable and pain-free blepharoplasty procedure. Dr. Imber's Board-Certified Anesthesiologist will call you the evening before your surgery.
Recovering From Your Blepharoplasty
After your surgical procedure, you will not be able to drive yourself home, so you will need to arrange for a friend or family member to give you a ride home. Dr. Imber's office will discuss all post-surgical guidance to ensure your recovery is easy.
Expect several days of significant swelling and discoloration. Post-surgical treatment includes 24 hours of iced compresses to control swelling, discoloration and pain. Our staff will review all recovery guidelines with you before and after surgery.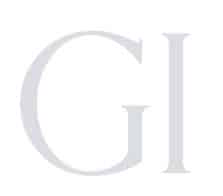 Words From Dr Imber!
"The first place where significant aging shows is the thin skin around the eyes. This is a delicate procedure, and the eyes are central to expression and beauty. It is crucial to deal with a surgeon with expertise in this area, as well as good aesthetic judgement."
– Gerald Imber, M.D.
QUESTIONS? CALL TODAY OR REQUEST A CONSULTATION.
Who Is The Right Candidate For A Blepharoplasty?
As an anti-aging surgical procedure, it is among the earliest performed, typically in one's mid-to-late forties, but increasingly earlier. Aging first shows around the eyes, including fat pads on the lower lids, deepening in the tear trough, bags under the eyes, squint lines, and general skin laxity in the area. Once you notice any of these concerns, it is time to schedule a consultation at my office.
What Is A Clamping Eyelid Wrinkles Procedure?
This simple procedure achieves a lot and is among the quickest fixes of all. It is directed at the patient with excess, wrinkled lower-eyelid skin and no bags under the eyes. Stand in front of the mirror and smile a few times. If the skin under your eyes doesn't fall back in place, but forms tiny folds and wrinkles, then you see the problem. This is primarily a condition of middle age, though young people with years of sun exposure also exhibit the signs. The small folds of skin are anesthetized and gently lifted away from the under-lying muscle. In proper candidates, this is easily done without distorting the eyelid. A fine clamp is then used to pinch the excess skin, which is then precisely excised. There is virtually no bleeding, and the incision is closed with skin glue, or fine sutures that are removed in four days. There is minimal post-operative swelling or discomfort, and by the end of the week, there is little sign of surgery except for the absence of the excess skin.
What Is A Subconjunctival (Transconjunctival) Blepharoplasty?
Another mouthful. This is an operation usually restricted to young adults. It treats puffy, baggy lower eyelids in people whose skin is still firm and elastic. That eliminates all but those in their twenties or thirties who have suffered through youth with people saying, "You look tired. Is anything wrong?" No, there's nothing wrong. You look tired because you have inherited excess fat beneath the muscle of your lower lids. It's a family trait. Have a look at the family album. It's there — and it's easy to get rid of.
The term subconjunctival, or transconjunctival, blepharoplasty means that the actual surgery is done through the inner lining of the eyelid and no visible skin incision is necessary. Under local anesthesia and sedation, the eyelid is held down and the cornea protected. An incision is made in the eyelid lining, or conjunctiva, in order to reach the fat pockets just deep to it, so the operation is sub, or deep to, the conjunctiva. After the fat is removed, some ointment may be put over the area, and the eye is allowed to close. No sutures are necessary, and healing is rapid.
Often some temporary bruising and discoloration may result, but otherwise there are no scars and no sign of surgery.
Are There Any Non-Invasive Alternatives?
There are less invasive options that treat specific parts of the eye, but none that corrects the eye area like a blepharoplasty. This includes a tear trough filling with either fat transfer or hyaluronic acid (HA) filler. If using HA filler, the procedure can be done in office without sedation. If using fat transfer, mild sedation is needed. Our office is always available to answer any questions you may have about either of these less invasive options.
Why Do I Need A Board-Certified Plastic Surgeon?
A board-certified plastic surgeon holds the highest levels of education and training needed to deliver the best results. This qualification is not easy to achieve, so by using a board-certified plastic surgeon, you also know they meet the standards of the American Society of Plastic Surgeons.
Will There Be Any Scarring?
Yes, there will be a fine line on the upper lid and an invisible line below the lashes on the lower lid.
How Much Does A Blepharoplasty Cost?
Any questions you have regarding procedure costs can be discussed during your consultation at Dr. Imber's office.
What is Our Pledge on Before & After Images?
Watch video of Dr. Imber's thoughts on Before & After images.
We Offer Concierge Services
We want to make sure you are comfortable every step of the way, from managing your stay in New York City if you are out-of-town to Post-Surgical Care and more.
Our concierge services include but are not limited to:
Accommodation Coordination with the finest New York City Hotels
Medical Photography
Medical Clearance
Private Duty Nurses and Escorts Post-Surgery
Transportation Post-Surgery
Pre- and Post-Operative Care
Conveniently located to serve
New York City.
Dr. Gerald Imber, M.D.
Dr. Gerald Imber is a board-certified, world-renowned plastic surgeon and strives to provide his patients the most natural results with the least invasive surgical techniques. He is recognized by US News and World Report and Castle Connolly as among the top 1% of plastic surgeons in the United States, on the staff of the Weill Cornell Medical Center, and directs his private surgical practice in New York City.
Dr. Imber has among the largest experience in facial rejuvenation and the prevention of facial aging. He has pioneered many less invasive surgical procedures that are now considered the gold standard among plastic surgeons, such as microsuction, a modified form of liposuction, to remove early jowls and tighten jawline, the extensive use of rejuvenating fat transfers, and the Limited Incision Facelift Technique, or Short Scar Facelift, a modern, less invasive facelift technique.
Dr. Imber performs a full range of cosmetic procedures, surgical and non-invasive, at his Manhattan office, including body, breast and nasal surgery, as well as facial reconstruction following Mohs micrographic surgery.