Face
Located In New York City
Dr. Imber, board-certified plastic surgeon, has long taught and written about the concepts of prevention and maintenance related to facial aging. With a dedication to performing the least invasive procedures at an earlier point in time, he has developed and popularized many of the procedures, which provide the framework for the work at his surgical practice.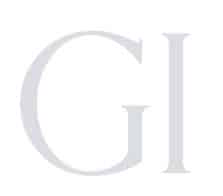 FACIAL PROCEDURES
Aging shows first around the eyes. Next comes the deepening of the nasolabial folds, an occasional vertical line in the upper lip, horizontal forehead lines and so on. Dr. Imber, board-certified plastic surgeon, offers a variety of surgical procedures at his New York City practice to help prevent, maintain, and correct visible signs of aging for men and women at every phase of life.
Conveniently located to serve
New York City.
Dr. Gerald Imber, M.D.
Dr. Gerald Imber is a board-certified, world-renowned plastic surgeon and strives to provide his patients the most natural results with the least invasive surgical techniques. He is recognized by US News and World Report and Castle Connolly as among the top 1% of plastic surgeons in the United States, on the staff of the Weill Cornell Medical Center, and directs his private surgical practice in New York City.
Dr. Imber has among the largest experience in facial rejuvenation and the prevention of facial aging. He has pioneered many less invasive surgical procedures that are now considered the gold standard among plastic surgeons, such as microsuction, a modified form of liposuction, to remove early jowls and tighten jawline, the extensive use of rejuvenating fat transfers, and the Limited Incision Facelift Technique, or Short Scar Facelift, a modern, less invasive facelift technique.
Dr. Imber performs a full range of cosmetic procedures, surgical and non-invasive, at his Manhattan office, including body, breast and nasal surgery, as well as facial reconstruction following Mohs micrographic surgery.