Facial Treatments & Procedures
Located In New York City
Dr. Gerald Imber is a board-certified, world-renowned plastic surgeon, who regularly performs a variety of facial treatments in New York City. He has long taught and written about the concepts of prevention and maintenance related to facial aging. With a dedication to performing the least invasive procedures at an earlier point in time, he has developed and popularized many of the procedures, which provide the framework for the work at his surgical practice.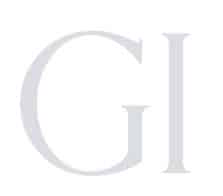 FACIAL TREATMENTS & PROCEDURES
Aging shows first around the eyes. Next comes the deepening of the nasolabial folds, an occasional vertical line in the upper lip, horizontal forehead lines and so on. Dr. Imber, board-certified plastic surgeon, offers a variety of surgical procedures at his New York City practice to help prevent, maintain, and correct visible signs of aging for men and women at every phase of life.
Conveniently located to serve
New York City.
Facial treatment procedures address one or several facial issues or goals for the patient. Dr. Imber carefully selects high-quality facial procedures for his clients in his New York City surgical practice. Our office offers facial procedures, surgical, invasive and non-invasive, to cater to all our clients' needs.
Blepharoplasty
Also known as eyelid surgery, blepharoplasty corrects cosmetic imbalances within the eyelids. It deals with baggy eyes and puffiness by removing excess skin in the eyelid area, repositioning bulging fat, and tightening sagging muscle tissue.
Cheek Augmentation
This facial treatment enhances the structure of the cheek by increasing cheek volume and adding more definition to the area. This is done with either implants or fat transfer.
Chin Enhancement
This procedure is performed to balance the chin with the overall facial structure.
C-Lift
This facial procedure is a variation of a facelift and is designed specifically for men. It involves improving the jowls and sagging skin beneath the neck and jawline.
Fat Transfer
When patients lose overall facial volume, fat cells from another body area can be grafted and transferred into targeted facial areas to restore volume. Dr. Imber refers to fat transfer as a natural filler.
Forehead Lift
The forehead lift treats sagging brows and other issues like fine lines and wrinkles around the forehead and upper eye area.
Limited Incision Facelift
This facial procedure provides a lift to specific facial areas while leaving only very limited post-surgical marks.
Microsuction
This procedure deals with removing smaller stubborn fat deposits in facial areas like the jowls and double chin to help improve appearance—a technique developed by Dr. Imber.
Nasal Surgery
Also known as rhinoplasty, nasal surgery can improve various functional and aesthetic issues of the nose.
Neck Lift
The neck area is one of the regions that is most noticeably affected by aging. It develops loose and wrinkled skin and excess fat over time. A neck lift treats these issues.
Otoplasty
When it comes to correcting ear issues such as prominent or protruding ears, ear surgery is the recommended solution.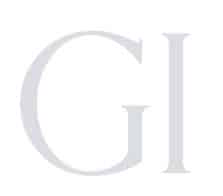 Contact Us to Learn More
If you want to find out more about facial treatments in New York City, schedule a consultation with Dr. Gerald Imber.
Dr. Gerald Imber, M.D.
Dr. Gerald Imber is a board-certified, world-renowned plastic surgeon and strives to provide his patients the most natural results with the least invasive surgical techniques. He is recognized by US News and World Report and Castle Connolly as among the top 1% of plastic surgeons in the United States, on the staff of the Weill Cornell Medical Center, and directs his private surgical practice in New York City.
Dr. Imber has among the largest experience in facial rejuvenation and the prevention of facial aging. He has pioneered many less invasive surgical procedures that are now considered the gold standard among plastic surgeons, such as microsuction, a modified form of liposuction, to remove early jowls and tighten jawline, the extensive use of rejuvenating fat transfers, and the Limited Incision Facelift Technique, or Short Scar Facelift, a modern, less invasive facelift technique.
Dr. Imber performs a full range of cosmetic procedures, surgical and non-invasive, at his Manhattan office, including body, breast and nasal surgery, as well as facial reconstruction following Mohs micrographic surgery.